IN STORE ONLY...Active duty military, veterans, police, firefighters, nurses & teachers get an extra 5% off purchases when they show ID.
Salon E
quipment Warehouse
A division of Alexandra, Larson, & Avery Beauty Corp
located in Plano Texas




Sale Price & Local Pickup Price may not be combined with any other offer, discount,
or deal.
Brands We Carry:
Babyliss
Takara Belmont
Belvedere
IC Urethane Mats
Itech Brushes
Jatai / Feather
Hair Art
Highland Dryers
Color Trak
Xfusion
Kayline
Marble Products
The Wet Brush line
Crack
& many more
Salon Equipment Warehouse only sells the originator of Urethane mats IC Urethane corp. They single handedly transformed the mat industry from hard tile with glued foam to the most comfortable,durable and prefered mat in the anti-fatigue industry.

We have a large selection of sizes and shapes.
If you require a specific size or shape, feel free to call for availability.
Classic Series - 5/8" thick floor mats
SIZE & QUALITY AVAILABLILITY VARIES
PLEASE CALL OR COME BY TO SEE WHAT WE HAVE IN STOCK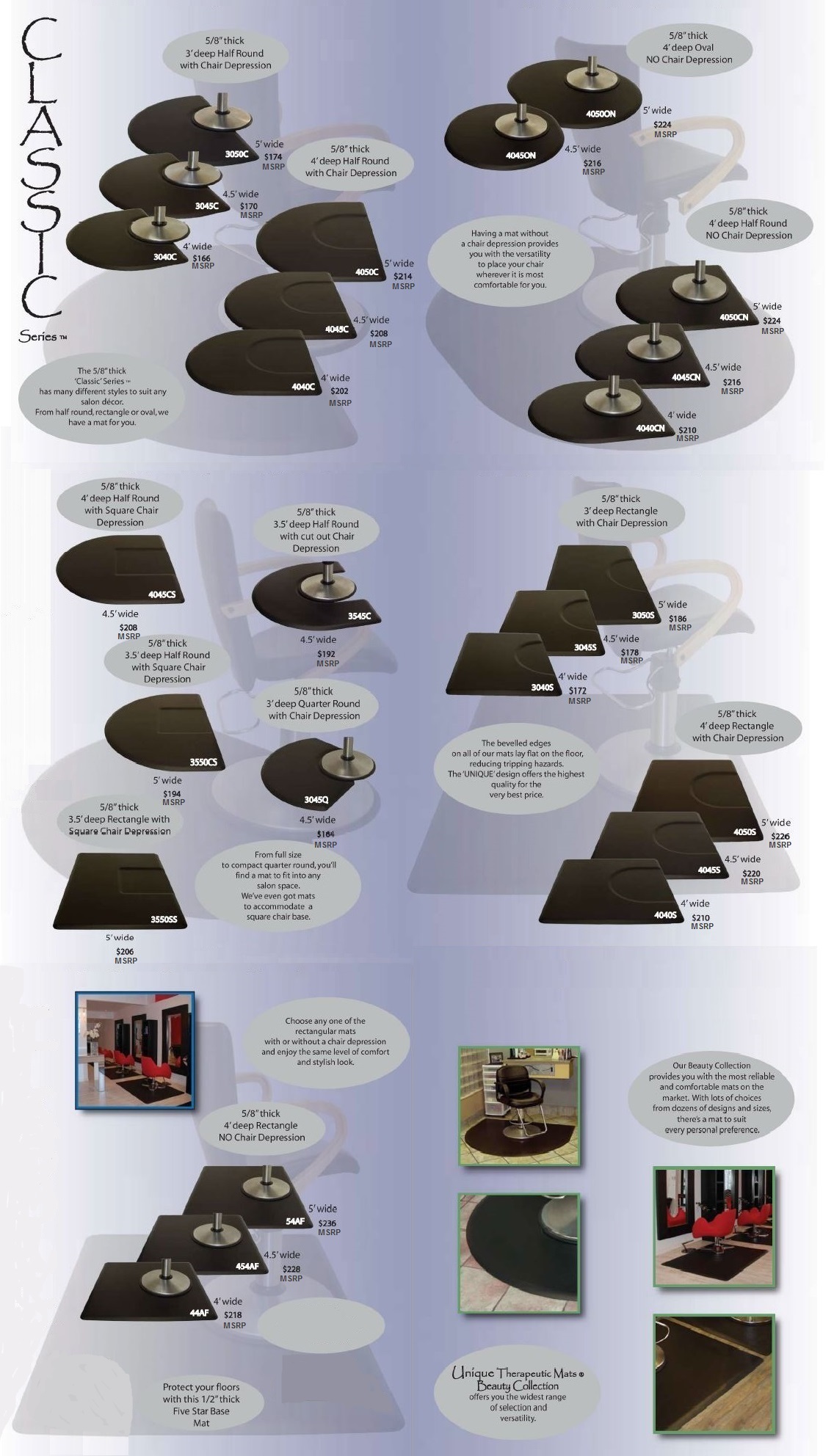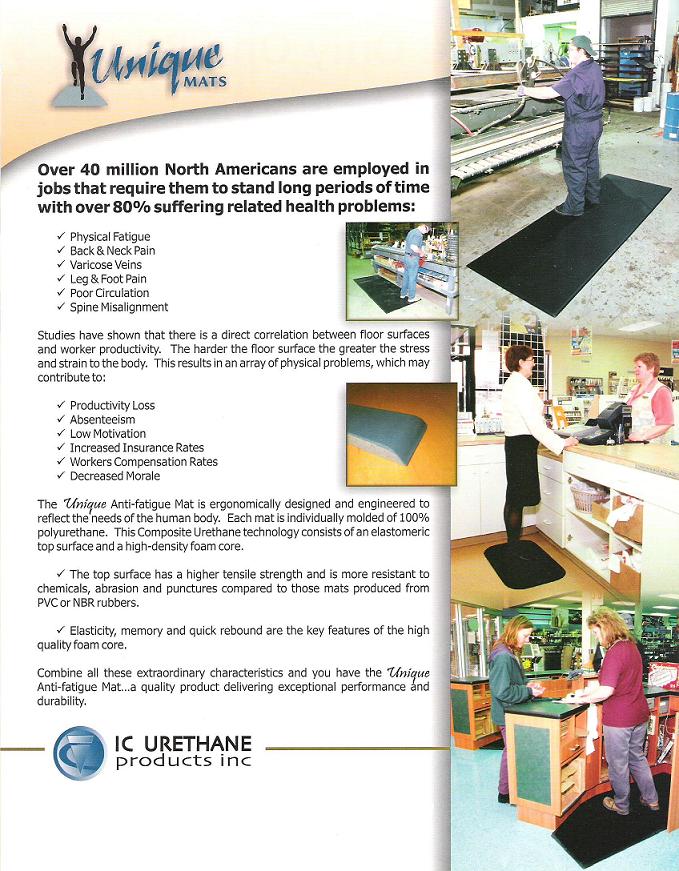 Tranquility Series 3/4" thick floor mats
All sizes First & Second Quality from $129.97 to $189.97
SIZE & QUALITY AVAILABLILITY VARIES
PLEASE CALL OR COME BY TO SEE WHAT WE HAVE IN STOCK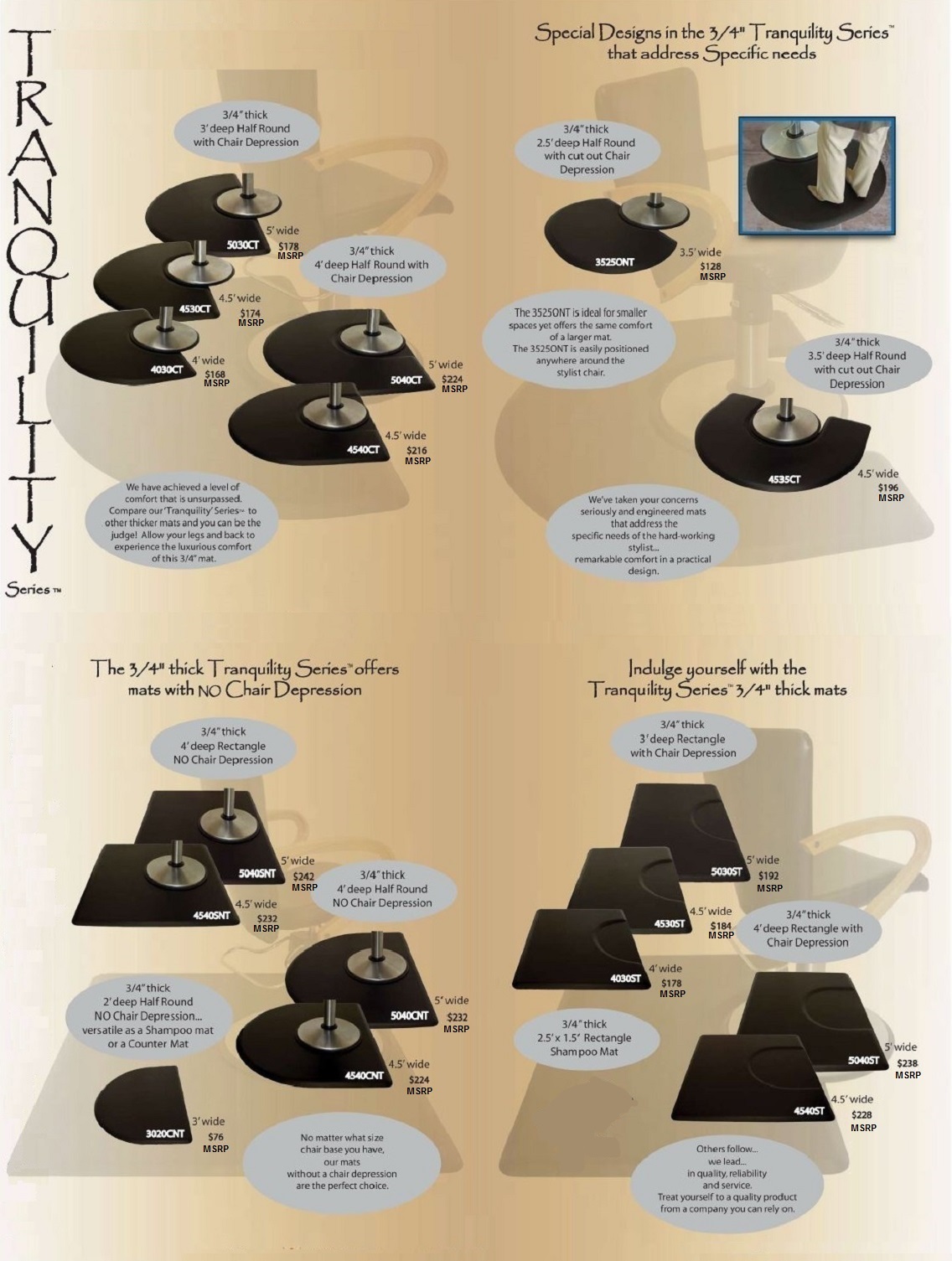 Ultimate X Series 3/4" thick mats
All sizes First & Second Quality from $129.97 to $189.97
SIZE & QUALITY AVAILABLILITY VARIES
PLEASE CALL OR COME BY TO SEE WHAT WE HAVE IN STOCK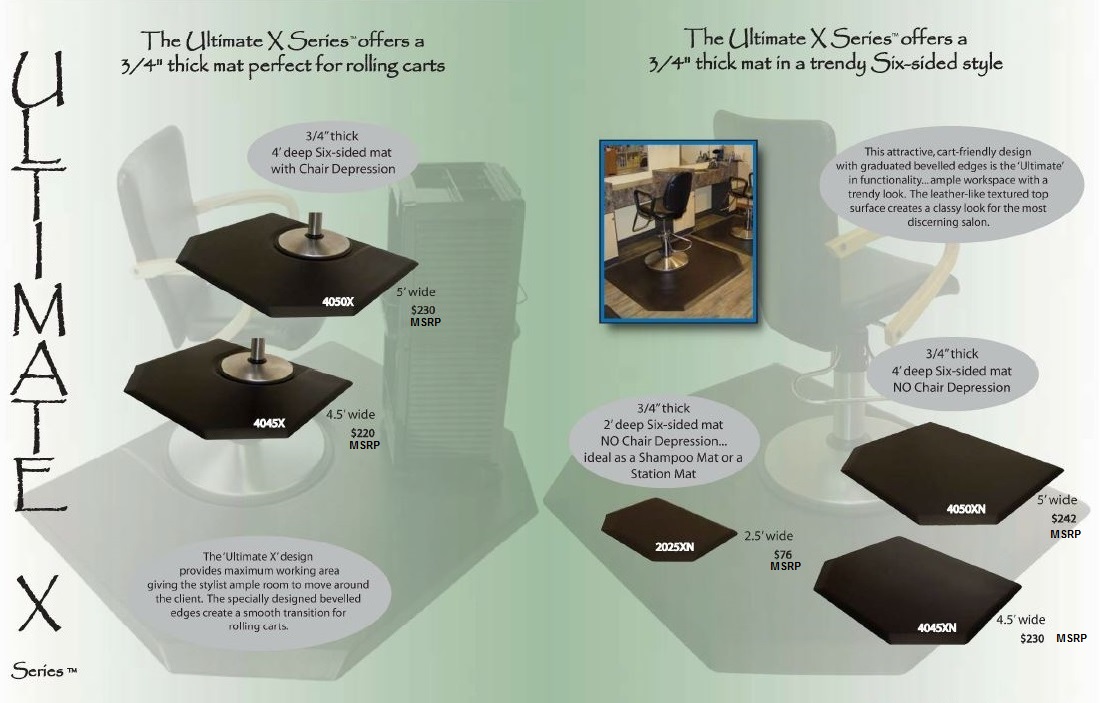 The Runner Series 5/8" thick floor mats
All sizes First & Second Quality from $49.97 to $189.97
SIZE & QUALITY AVAILABLILITY VARIES
PLEASE CALL OR COME BY TO SEE WHAT WE HAVE IN STOCK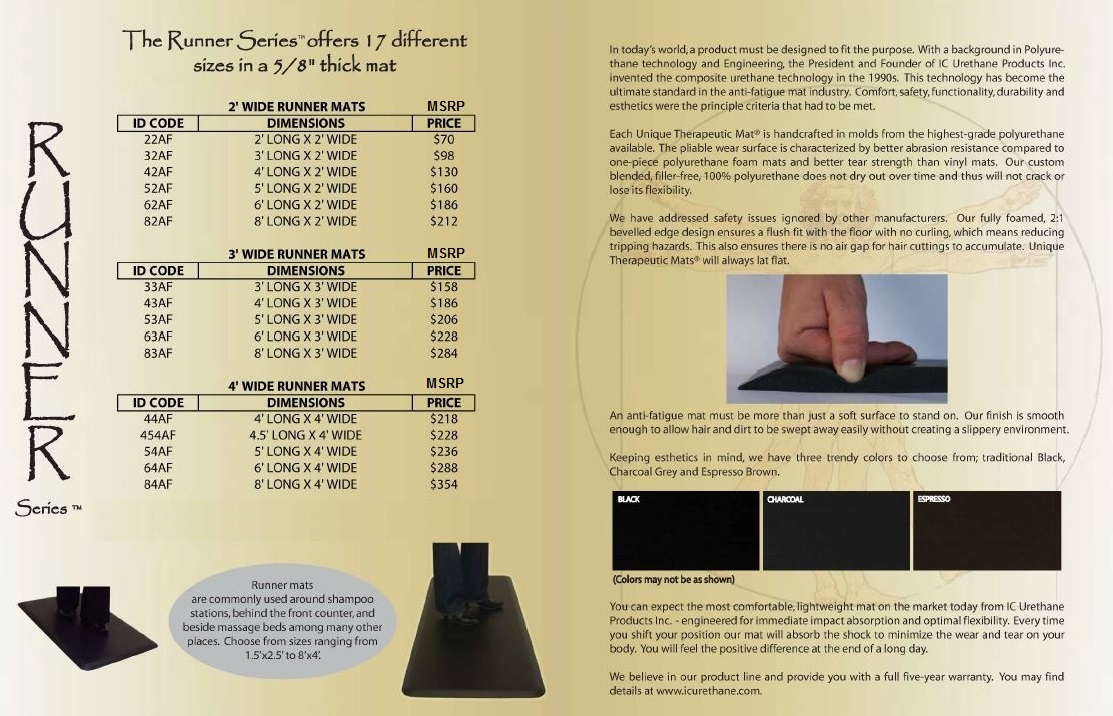 Local Pickup Deals
used mats
$20 to $40
new colored mats
$30 to $60
new square depression mats
$60
Shipped Mat Deals
newcolored mats
$79.97
new square depression mats $99.97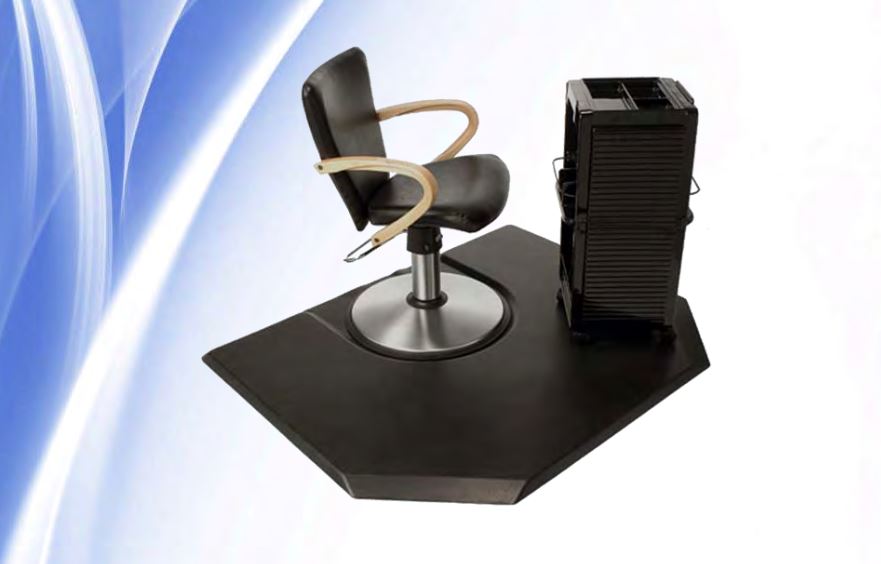 Great Deal!
get it while you can
4' x 5' ramp mat $99.97
list price $230
ALL Anti Fatigue Floor Mats
$50 or less when you pick up
First Quality (when available) $149.97
Second Quality 3'x2' or smaller $49.97
PRICING STRUCTURE
Second Quality 3'x5' or smaller $79.97
Second Quality 4'x4' or larger 99.97
All Runners 2'x5' and larger $99.97
FALL WINTER HOURS
MONDAY - FRIDAY 7AM TO 5PM
SATURDAYS BY APPOINTMENT WHEN AVAILABLE
1400 SUMMIT AVE, SUITE A
PLANO, TX 75074
972.423.7165