Natural Native Select CBD products
Organic - THC free - Lab tested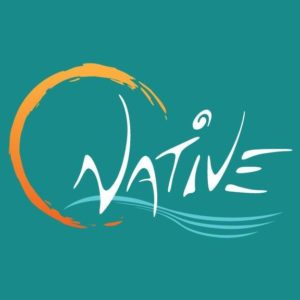 Natural Native has one mission. To grow, extract, manufacture, and distribute the highest quality organic CBD possible to enhance the lives of people and pets everywhere. We are committed to ensuring that all our natural CBD products are THC free and stand up to top third-party testing. We provide satisfaction to our customers and promise to work with distributors large and small, as we understand the link between local economy and community health.
Natural Native works tirelessly in our state-of-the-art labs and manufacturing facilities to create healthy organic CBD products. We start with the best American grown organic hemp, use quality natural bases and flavorings, but most importantly, we carefully verify each stages of the process. We use top third- party laboratories to test our raw goods as well as test our final products to ensure the amount of milligrams that we offer in each product.
We offer item specific information for each of our products through training and use of QR Code technology. We at Natural Native stand behind the proven benefits of CBD and want to share this knowledge, as well as our products.




NATURAL NATIVE
Broad Specturm Hemp Extract
Liposomal Spray

350mg $40
850mg $55
1300mg $80

mango, spearmint, lemon drop

NATURAL NATIVE SELECT
Liposomal CBD Balm

300mg $35




NATURAL NATIVE SELECT
CBD Anti-Aging Facial Cream

200mg $25






NATURAL NATIVE SELECT
All Day Moisturizing Lotion

300mg $25




NATURAL NATIVE SELECT
Bath and Body Oil


300mg $25



NATURAL NATIVE
Hemp Baby Bears

5pc 100mg/bottle $8
15pc 300mg/bottle $23
30pc 600mg/bottle $45


NATURAL NATIVE
Hemp Big Bears

7pc 350mg/bottle $27
15pc 750mg/bottle $57
30pc 1500mg/bottle $133


NATURAL NATIVE SELECT
CBD Lip Balm

10mg $3